We've been keeping low and moving fast here at FGUK the last few months. Whilst it may appear all quiet on the western front, rest assured the cogs have been turning faster than those of the mighty dwarven smelting machines nestled deep within the lonely mountain (had to get a Hobbit reference in 😀 ).
We are now on social media! It's been an interesting journey, navigating through the various mediums and channels that exist nowadays. There are so many! Where have the good old days of just Myspace and MSN Messenger gone? Yes, I am that old!
You will now be able to access our new 'Social Media' page from the menu. We have signed up to YouTube, Facebook, Instagram and TikTok. Although the bones look a little bare now, they will get beefed up with osteoblasts in no time (no apologies for the physio reference there 🙂 ).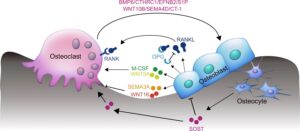 We look forward to creating content here at FGUK. If you have any suggestions as to the type of content you would like to see please feel free to leave a message below or get in touch via our contact us page.
Until the next time, stay safe.
Signing out,
Tim